Pushp Niketan School Art & Craft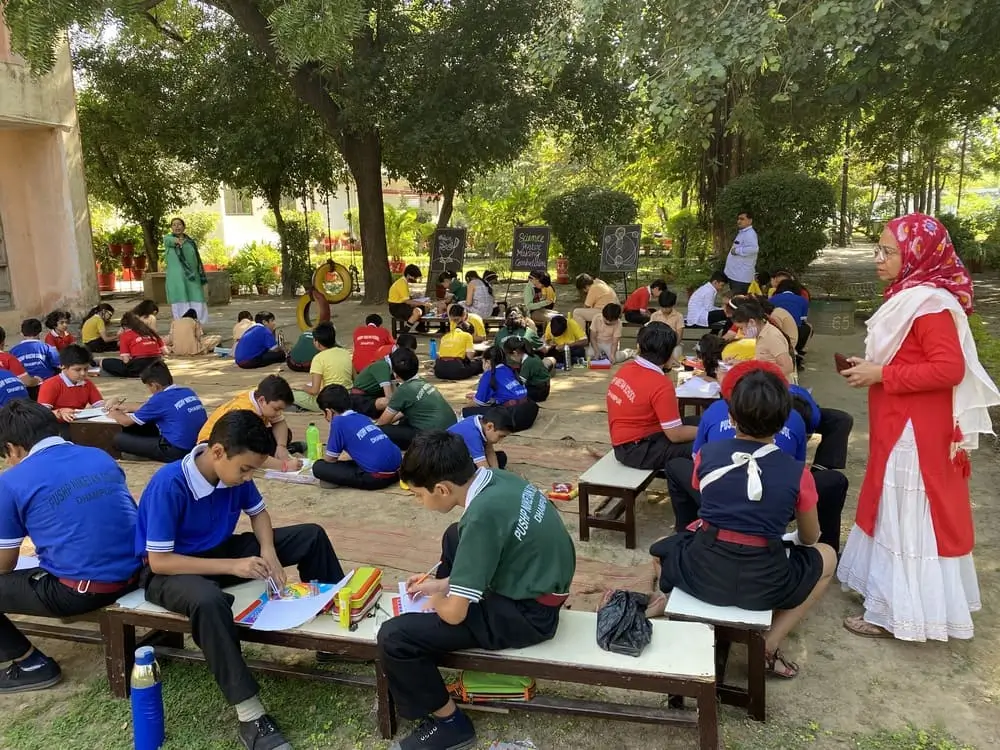 Pushp Niketan lay the foundation for an aware, innovative and creative Arts & Craft Program by providing the students with maximum opportunities and exposure to all mediums and fields of creative expression, as well freedom to experiment and explore all possibilities.
Exposure in a wide range of mediums, and techniques is provided, such as, water color, poster colors, charcoal, brush, oil pastels, collages with waste material and pieces of fabric, printing, constructions with cloth and paper, clay modeling, terracotta, plaster sculpture, relief carving in plaster and wood, large sizes outdoor sculptures with wire and wood armature, pottery with hand and on the wheel, murals, screen printing, block printing, paper recycling and tie & dye and batik. Bead work, embroidery, work and a lot more adds zest to activity time. Indoor and outdoor exposure is being given to broaden the idea of observation, sketching and installations.