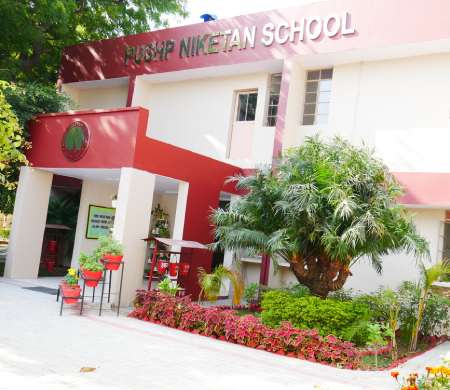 Pushp Niketan School, Dhampur - Philosophy
PNS is not just a school; it is an experience. It takes you to a whole new world of beautiful ambience, innovative teaching-learning, an atmosphere of healthy growth for the mind, body and soul. Here, we not only teach students educational lessons but also life skills. For us, grooming students to be life-long-learners is more important than rigorous completion of the syllabus. At PNS, high quality, inquiry based, child-centric educational methodologies are encouraged. The school promotes excellence in learning and sound values in a safe, supporting and stimulating environment. We strongly feel that quality education remains the bedrock for integrated social development.
Pushp Niketan has emerged as a unique model for imparting world class education to both rural and urban populations. We believe in a collective vision of ownership of all the stakeholders, which includes Parents, Teachers, Administrators, Principal, Management and students. While the school is committed to building such an environment, we believe that the learning process is not complete without the parental commitment to our ideals. We work hand-in-hand with the parent community to ensure that 'No Child is Left Behind.' Global citizenry for every child is our goal.